Strive for a Healthier Plate
This Week's Goal: At least 5 of my meals will use the 2/3 - 1/3 plate principle. I will focus on following the New American Plate by filling at least 2/3 of my plate with cancer-protective, healthy weight-promoting, plant foods.
A Healthier Plate.
The 2/3 – 1/3 plate principle focuses on filling 2/3 or more of your plate with colorful plant foods such as vegetables, fruits, whole grains, beans, nuts and seeds. These types of foods are rich in fiber, vitamins and other natural substances called phytochemicals that help keep us in good health. You will aim to fill 1/3 or less of your plate with animal foods such as poultry, seafood, lean red meats, eggs and dairy.
The 2/3 – 1/3 plate principle­ is not a diet, rather it is a fun and simple way to look at what you are eating every day and to make your meals more plant focused for cancer prevention.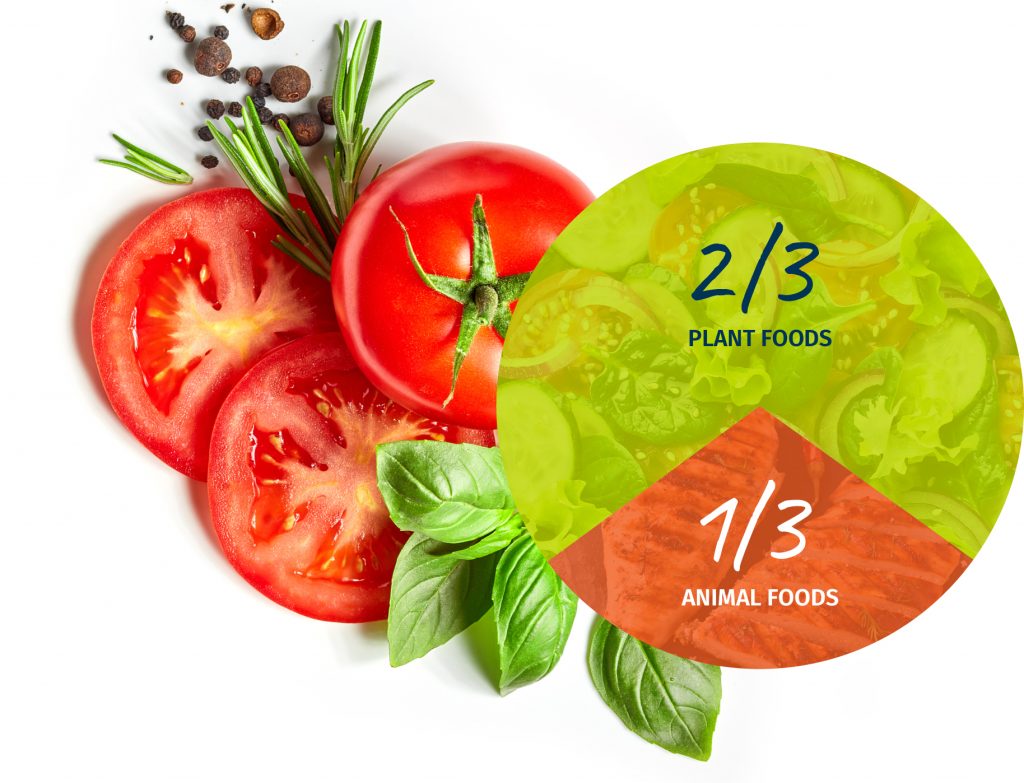 Unlock The Challenge.
Sign up or log-in to unlock the full breakdown of the Healthy10 weekly challenge content such as goals, guidance, tips, tools, recipes and more!
Accept The Challenge
or Log In